BARGES
A barge is one of the most high-tech solutions for an advanced farm.
Automated feeding and round the clock surveillance can give you the edge you need in order to achieve best possible production numbers.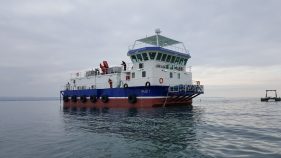 We have designed and constructed a variation of  feeding barges always in partnership with Steinsvik Norway.
Let us know your needs and we can together work out the most efficient solution for your facilities.
Contact us for more information and a customised assessment of your needs.