Netting
We specialise in high-quality netting for various purposes, equipping cage farms all over the world. Using only the strongest materials for each purpose, we make sure each net you order stands the test of time.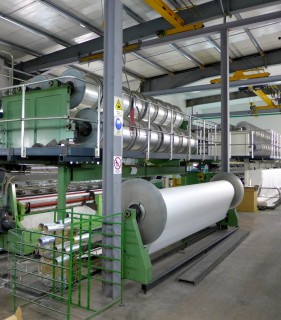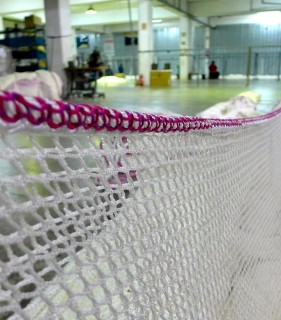 Especially made for net lofts and farmers who manufacture their own cage nets. All netting is done at our Athens facility, using cutting edge machinery. We mainly manufacture using the following materials:
Super Net (UHMWPE)
Ultra High Molecular Weight Polyethylene. The world's strongest fiber.
Polypropelene (PP)
Polyamide (PA, Nylon)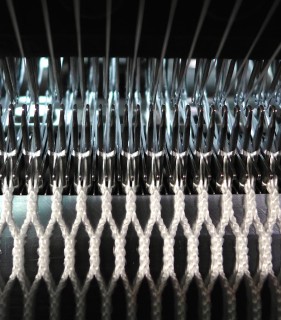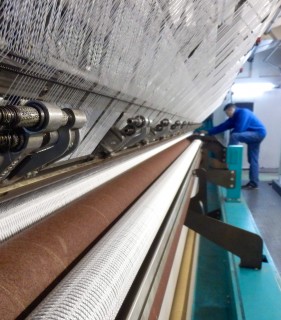 BASIC NET SIZES AND TYPES:
Minimum Breaking Load (MBL) varies between 30kg-160kg, accoding to Net Type and Mesh Size. Most Stamatiou Nets use hexagonal or square mesh.
| | | | |
| --- | --- | --- | --- |
| Half Mesh Size (mm) | Nylon (PA) | Super Net (UHMWPE) | Polypropelene (PP) |
| 4 | yes | – | – |
| 5 | yes | – | – |
| 6 | yes | yes | – |
| 8 | yes | Upon request | – |
| 10 | yes | Upon request | – |
| 12 | yes | yes | – |
| 14 | yes | Upon request | Upon request |
| 16 | yes | yes | Upon request |
| 18 | yes | Upon request | Upon request |
| 20 | yes | Upon request | yes |
| 22 | yes | Upon request | Upon request |
| 24 | yes | Upon request | Upon request |
| — | yes | Upon request | Upon request |
| 60 | yes | yes | yes |
| — | yes | Upon request | yes |
| 100 | yes | Upon request | yes |
| — | yes | Upon request | Upon request |
| 120 | yes | Upon request | Upon request |